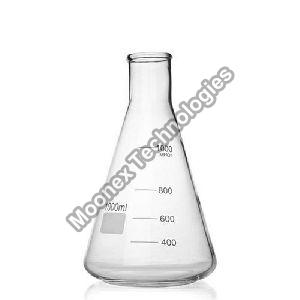 The need for glassware in laboratories has been increasing, ever since the pandemic, research institutes, biotech engineers, diagnostic institutes, and hospitals require glassware to carry out life-saving chemical tests.

Laboratory glassware manufacturers in Haryana have aided India to meet its demands by increasing their manufacturing rate and using sustainable good quality glass to produce their products at reasonable prices.

Laboratory glassware like vials and flasks have helped mankind in the ongoing great war against the deadly virus and this is not the first time glassware has aided mankind. Glassware has always been the ideal equipment to carry out experiments and even store toxic yet valuable substances in them.

Application of Laboratory glassware in different industries
Several industries require laboratory glassware, Hospitals, and research laboratories being at the top of the list.
Food and beverage industries also require laboratory glassware as it is convenient to heat, stir and dispense liquids in glassware.

Petrochemical industries and contract research organizations also require glassware. While glassware has a fairly large market in big industries, it is also used by schools to educate students on how to use glassware and carry out experiments in them.

Advantages of using laboratory glassware
Laboratory glassware is ideal for experiments and chemical tests due to the five main advantages it provides to a user.
1. Glassware is clear, so the contents of the container can be observed easily.
2. Glassware gives visibility to a user, therefore measuring quantity in glassware is convenient.
3. Sealed Glassware cuts off contact with atmospheric gases. It is essential for many chemical reactions which cannot be carried out in the presence of certain gases.
4. Glassware makes it easy to handle highly reactive, corrosive, and toxic substances.
5. Glassware can be reused multiple times which decreases waste. Hence it is better for the environment.

Things to keep in mind while using laboratory glassware
While using glassware has many benefits, one must remember that glass is fragile. It is prone to breaking and cracking. Although, laboratory glassware is tougher and heat resistant. It is still better to take precautions while using them as it can deter workspace accidents.
It is advisable to wear protective gear and appropriate lab clothing while carrying out experiments in glassware as lab safety should be a priority while working with medical supplies and chemicals.

Glassware being used for experiments should be thoroughly cleaned immediately after and before conducting experiments. The cleaning procedure also ensures a check for cracks and damages in the glassware if any.
If the glassware is damaged, one should take the correct steps before disposing of the glassware.

Glassware from laboratories is expected to be disposed of with proper labeling and in puncture-proof containers and should be directly disposed of in dumpsters.

One should remember that broken glass pieces can be hazardous to health, other than the sharp pieces having the capability to pierce the skin and cause bleeding, glass pieces contaminated with toxic chemicals, germs, or blood may enter the body resulting in complications. Hence, regular cleaning of glassware is important.

Laboratory glassware is an essential product in ways people do not realize. A little awareness and knowledge can help society advance as a whole.