Organic Intermediates: The Organic Way To Reactive Intermediates
Posted by Admin on February, 03, 2021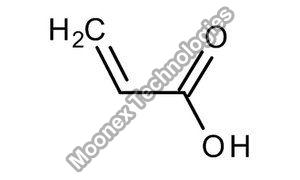 Reaction or reactive intermediates are molecular entities formed directly from reactants which further react to form products from a chemical reaction that can be observed directly. With intermediates, most of the chemical reactions systematically take place and has more than one elementary step to start with and provide the final product. With each step performed, intermediate is produced as a reaction product which does not include the last step that provides the final product. Also, having a shorter life span makes them a group product as they are rarely kept isolated. They also do not become a part of the product mixture because of their shorter lifetime.

The chemical processes through which the intermediates are produced decide the kind they are. Organic intermediates are something that involves various steps which are neither reactants nor the final products in an entire process involving multiple steps and that too with the help of organic chemical reactions such as Carbocation, Radical, Carbanion and Carbene compounds. All the compounds mentioned have their ways to form intermediates.

Uses and functions of reaction intermediates

The word itself is self-explanatory that it helps in reactions. However, organic intermediates are nothing but molecules that are formed by the combination of two or more reactions. Not only that, they further react to give more products. So, they work both as reactants and re part of a reaction. It is important to know that since most intermediates are short-lived, they need to be handled carefully and stored properly. With very few in the market, you need to find a reputed organic intermediates exporter who knows their chemicals pretty well.

Competition in the market for industrial chemicals is less that makes it even more difficult to find a reputed organic intermediates exporter who can provide quality intermediates to businesses that require them. It is indeed true that chemicals are difficult to handle, and one needs to have ample knowledge to produce and store them. Reactive intermediates are a part of many chemical reactions, thus, making them one of the highest in demand to perform various chemical processes and get the desired chemical as the end product. With reaction intermediates, various processes are forwarded to achieve the end product that can be a compound depending upon the entire process that was followed.

Keeping in mind the life span and the nature of the molecule, it is important to know about reputed companies that are known to provide quality intermediates along with instructions on their storage and usage. Apart from that, it is important to know the chemical structure of the intermediates to understand where and how they can be brought into use and how will they react with certain chemicals and processes if added. The basic of intermediates is that they as individual molecules are of no use but they play a role in producing new products that are results of different type of reactions. Keeping this in mind, one can decide various types of reactions to buy from.
This entry was posted on February, 03, 2021 at 13 : 15 pm and is filed under Organic Intermediates. You can follow any responses to this entry through the RSS 2.0 feed. You can leave a response from your own site.